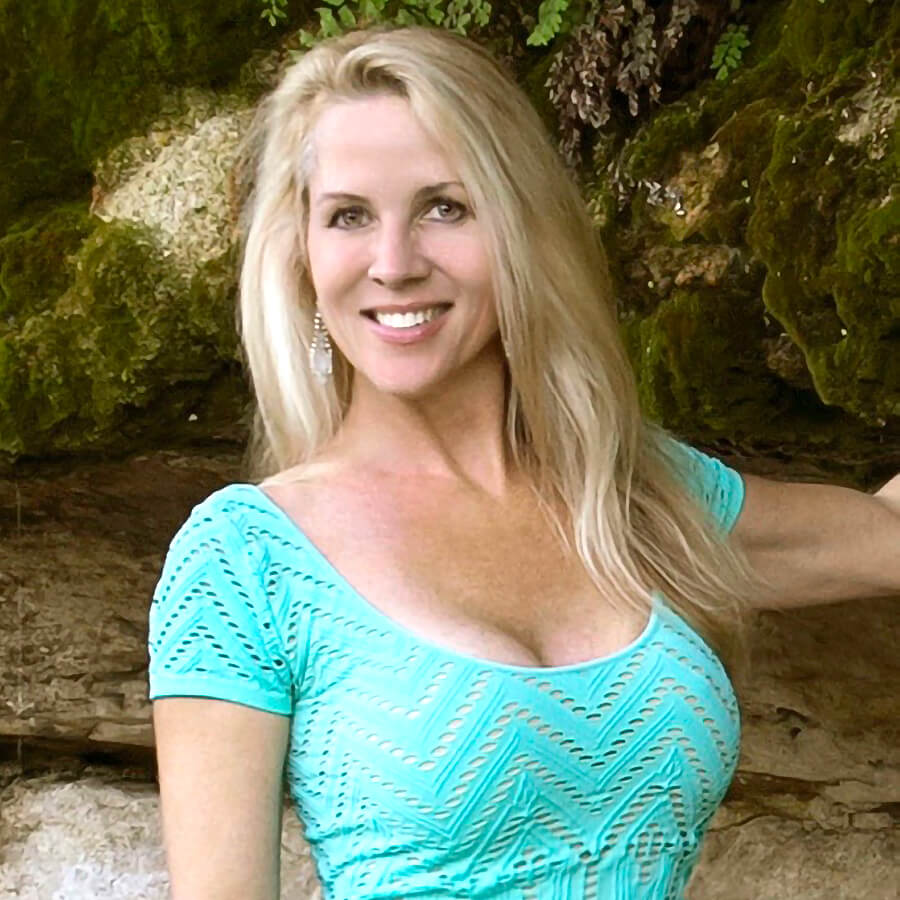 Janet Hoelscher
REALTOR® ABR, CNS, CRS, GRI
(512) 789-3467
Agent ID #451676
Recognitions & Affiliations: 2013, 2014, 2015, 2016 & 2017 5 STAR TOP PROFESSIONAL AWARD! • 2002 Top Ten Individual Award • 2002 Silver Medal Award & 2001 Bronze Medal Award • Multiple Awards for Million Dollar Club Member of Austin Board of REALTORS® • Member of Texas Association of REALTORS® • National Association of REALTORS® • Texas Association of REALTORS® Skill set: Negotiating, Listing Specialist with strong STAGING skills, Residential Homes Sales—New Construction & Resale Market, Investment Properties Areas serviced: Austin, Spicewood, Round Rock, Dripping Springs, Bee Caves, Lakeway, Cedar Park
Vickie, what's the funnest thing you like around Austin?
"Wiener dog races in Buda each April! Don't miss them."
Meet Janet Hoelscher!
Originally from McAllen, TX, I moved to the NW Hills area of Austin and have called it home for over 27 years. Since 1997, I have worked in leasing, new home sales, resale and investment properties.
FOR MY SELLERS: Through my years of experience, I have refined my product knowledge and my strong negotiating skills to get my sellers the best possible price in the market. I have also found that my sellers appreciate my weekly market analysis and constant communication, which are key aspects to a successful listing. My experience with remodeling has given me the tools and vision that has expedited the sale of many of my listings for my sellers in record time. But the largest benefit is my passion for decorating which has greatly enhanced my ability to sell the properties in record time with proven results.
FOR MY BUYERS: I listen carefully to my buyers so that I have a good understanding of their needs and wants. I will educate my buyers with accurate information on the current market conditions and available inventory. Getting to the core of my buyers' wants will help assist in my search of the perfect property for them to call home.
MY COMMITMENT: My commitment to excellence and attention to detail is why past clients continue to utilize my services and is proof of my dedication in assisting my clients and exceeding their expectations. Whether you are buying or selling, I believe in doing business with integrity and honesty and that your interests come before ALL ELSE!
Born in
Corpus Christi, but grew up McAllen, TX
Perfect Day
Day on the lake wakeboarding and then a nice dinner with family and friends!
First Job
Hostess, or was it waitress? :0)
Favorite Super-Hero?
Dr Xavier / X Men Movies!!
Tribe Realty Is
All about treating everyone like FAMILY!
CONTACT ME TODAY!
Call me at (512) 789-3467 or fill out the form below and I will respond ASAP.
"Janet found us our home in the Austin market the first day we got in contact with each other! She's prompt and easy to talk to. We would gladly use her for future home purchases."
~N. Sharma

"We had such a wonderful experience buying a house with Janet on our side! It's a little terrifying to try and buy a house right now, but she was confident & supportive the whole way through. We really appreciated that she was honest when she saw problems with some properties and thought through how we would use our future home. Our timeline for buying a house was pretty tight, but Janet was super responsive and quick to take care of anything we needed! Janet was lovely to spend time with and we definitely would trust her to help us sell/purchase our home the next time around!!"
~J. Rolette

"Janet is an amazing agent, she has knowledge of the market that helped us to get an excellent deal on our purchase. She is punctual, always available and works diligently for us. I highly recommend Janet."
~O. Housty

"We have worked with Janet since 2006, beginning with our first house, and then she has helped us with the purchase and leasing of other properties since. Once she is your agent, she will put her entire heart and soul into finding you exactly what you want, at the price point you need it, and she will fight tooth and nail to get you the best deal possible. If a property has a negative she will tell you outright instead of influencing you to buy it regardless of how much that property costs. She looks out for her client's best interest first and foremost and treats her interests as only incidental to the real estate transaction. We put the entirety of our trust in her because her work ethic, her honesty, and integrity speaks for itself. She is punctual, always on the ball, and always the consummate professional. We love her and we feel safe in her hands. I seldom write reviews but Janet deserves this and more!"
~Sunithat

"Janet is kickass. Not only is she out for your best interest but her understanding of the market is second to none. I work in the mortgage industry and was incredibly impressed by her knowledge and expertise. We would have not gotten our house now if it weren't for her fighting for us. She's always on it, super prompt and made this process a breeze for us!"
~Z. Martin

"Working with Janet was by far the best decision we could've made for our home buying experience. Right from the start, she was very attentive to our needs and was super honest about the kind of market we were working with but she also made it clear that she was going to help us find a place. In less than a month, we had found us the perfect home. Even though the house was still under construction, she stayed with us every step of the way to ensure that every single detail was taken care of and that we were asking the right questions in order to be comfortable with our purchase. Thanks to Janet's hard work and dedication, we were able to spend the holidays in our brand new home and we couldn't be more thankful."
~T. Boden

"To say Janet is an exceptional realtor would be an understatement. She was personable and made me feel comfortable and confident in purchasing my first home! With COVID going on and the economy bouncing around, she took extra steps to ensure we made the right choice and I could not be happier. She is friendly and kind but a fierce go getter that will make things happen. You tell her what you want and she has the means to do it. She saw the entire process through from start to finish and even helps with interior design and remodel recommendations. Not only did she find me my first home but she taught me everything she knew along the way and that is priceless. All I can say is that I hope she stays in the game long enough for my next purchase!"
~M. Mathewes

"I had the pleasure to work with Janet Hoelscher when she represented Buyers who purchased my listing. She was extremely easy to communicate with, professional, prompt to answer emails, phone calls and texts and did an excellent job of representing her clients. It was a smooth transaction that closed on time with all sides happy. I'd love to have the opportunity again to be on the other side of a transition with Janet. Her clients are lucky to have her!"
~J. Turney, Listing Agent

"I've had the pleasure to work with Janet on over 4 different house transactions and she's the realtor you want. She's a full service realtor that knows her stuff and gets the job done. Her proactiveness, knowledge and experience gives you the confidence you need through uncertain times. Yes, I recommend Janet – you won't want to work with anyone else."
~Michelle L.

"Janet Hoelscher is a 10 star agent. She has helped us buy and sell properties and is 100% reliable in every way. She fights for her clients and is on top of her game. She responds late at night or early in the morning, whatever is needed. Her staging and virtual tour photography made a HUGE difference in gaining multiple offers on our house. We would recommend Janet to our closest family and friends with zero hesitation. We have found our realtor and friend for life. Dependable, straight forward, hard working, honest, very experienced and knowledgeable. All her advice through the process ended up being the right call. Look no further trying to find a solid agent to help you in your real estate needs."
~Kyle L.

"Janet was instrumental in helping me buy my dream home! Within 24 hours from the posting we successfully placed a competitive offer! I could not have managed buying a home and maintaining a busy schedule without her helpful reminders and her extensive knowledge. She steered me away from homes that would not hold their value and always maintained a positive outlook that the right home was just around the corner! I couldn't be more thankful to be settled in my happy home!"
~Araceli B.

"Working with Janet was amazing. As first time home buyers there was a bit of a learning curve that Janet help us navigate seamlessly. She worked so hard to help us hunt down and guided us in buying our dream home. Her knowledge of Austin and its surrounding areas, her candidness, her 20 years of real estate experience and her genuine kindness made working with her a joy. We will be looking forward to working with Janet in the future when the time comes to buy another property!"
~Yvette S.

"This realtor really knew what she was doing. First and foremost, Janet made sure right from the start that this was going to be my dream home! From beginning to end, Janet took extra care of me, met my needs before I even knew I needed them, targeted and took care any and all trouble areas, made sure all of the paperwork was completed correctly and in a timely manner. The friendliness, honesty and caring was obvious and absolute in our every conversations and meetings. In all honesty, I do not believe that there is a better agent or human being! We all simply love her! Would absolutely use her services again in a heartbeat!"
~Jan C.

"Janet helped us buy a house for rental. She was very knowledgeable. What I liked about her was she provided insightful and honest opinions about the houses we visited. She never rushed us to buy a house. We took the time until we found house that we like. We were happy with the house we bought! Not only did Janet help us find the perfect house for rental, she also helped us find tenants. She helped us stage the house, list it, and did all the paperwork. We were on vacation while Janet took care of everything for us. The house was rented within a week! We appreciate Janet's expertise and support. She guided us through every step of the house renting process from getting the house, staging it, selecting good tenants, dealing with various issues, to tenant move-in and move-out process. We are planning to buy our second rental home. Guess who will be our agent? :)"
~Top C.

"Janet knows real estate and how to sell. She staged the house in a very attractive way, which I believe helped the house sell quickly. She was a good negotiator in a multiple offer situation. I enthusiastically recommend Janet to anyone looking to buy or sell a house."
~Barbara Cordova, via Zillow

"My wife and I would like to take this opportunity to express our thanks to Janet for the work and effort she put forth on selling our home on Garrison Drive. When we first decided to sell our home we met with several realty agents who provided us with proposals on what they would and could do to sell our home. We decided on Janet after our first meeting. Janet did as she stated by first coming into the home and staging the home for sale. This allowed us to de-clutter the home and make it easier to present to potential buyers. Janet brought in additional furnishings and decorations to add that special "Sell" feel. Additionally, once the home was staged Janet brought in a photographer so a virtual tour could be established to capture potential buyers. All of these steps taken by Janet ensured a successful sale and as promised we received a successful sale. We have sold previous homes and I must say we have had issues with some realtors and we are pleased to say that on this sale the experience was easy and pretty much a painless event. Janet worked closely with the buyer's representative and kept us informed on all issues and concerns. This made the transactions run very smooth and closing was a simple final stage. Her professionalism help ensure that our sale went smoothly and her working with the buyer's representative made it a pleasurable experience. On a final note, I want to add that Janet takes her responsibilities very seriously and can be counted on to "tell it like it is". She did not hold back in advising us on the best course to take. Although we did not always agree, we did come to mutual understandings that ultimately lead to the sale of our property. As a seller, I was appreciative of the straightforward and professional demeanor presented by Janet Hoelscher. Janet also promised to do all she could do to sell our home and she was true to her word. This is one sale that we have walked away from happy in all aspects of the selling experience."
~Mike and Becky Tacquard

"Yes, Janet Hoelscher should be your first call whether you are buying or selling a home. First, I'll summarize what she did for us. Then I'll tell you what she can do for you. I hope this review helps you make a decision. I have been a seller, a buyer, a landlord and a renter. Before meeting Janet my experiences with Realtors had always been negative. I've had them do everything from purposely flooding a house because I wouldn't list with them to actively trying to cause a divorce after the sale. You can see why i hated Realtors. Then our mortgage broker (who we love) introduced us to Janet. The words compassionate, professional, client first don't even begin to describe her approach to real estate. Here is what Janet did for us—on her own dime—just to help us after we had been shafted by other Realtors. 1. She came to our home and helped us choose paint colors, helped us design our rooms, etc. My wife and I have no sense of design or layout so this was a huge help. Janet refused to accept payment for this kindness. That is true professionalism. 2. She helped us prepare our old home for sale without ever asking for the listing. This is where other Realtors would have hounded us day and night. 3. When a buddy of mine wanted to buy the old house in a direct sale Janet still gave us advice on how to make sure it went right. She even ran comps for us and gave us an estimate of things we would need to fix if we were to list the house on the open market. With this information my buddy and I were able to arrive at a fair price and remain good friends to this day. 4. Janet is always welcome in our home. How many Realtors are you going to see come for social visits without a hidden agenda? I know one. Janet. So the big question is – Should YOU use her? The is yes if: • You are willing to listen and do what she says. Her prime goal is to do what is in your best interest. That's why she has so many repeat customers. • You are willing to pay the commission and do it happily. If the idea of paying a commission bothers you, you probably don't want a Realtor anyway. • You want a Realtor who puts you first and gives you accurate information and a realistic price whether you are buying or selling."
~Michael Sackmary

"Working with Janet is like having the super smart sister you look up to as your real estate agent. She gets to know you well enough to understand your interests and the needs that underlie those interests. She'll gently encourage you away from "iffy" prospects toward property that's good for you in the short and long term. Janet's ethics are unquestionable. You can trust what she tells you and her decades of experience and expertise are impressive. She's also a pleasure to hang out with. I have bought two houses with Janet's help over the last fifteen years and now she's helping me learn how to manage my new rental. I am lucky and grateful to be able to learn from her. You can stop looking for an agent now. She's the right one."
~Madrona