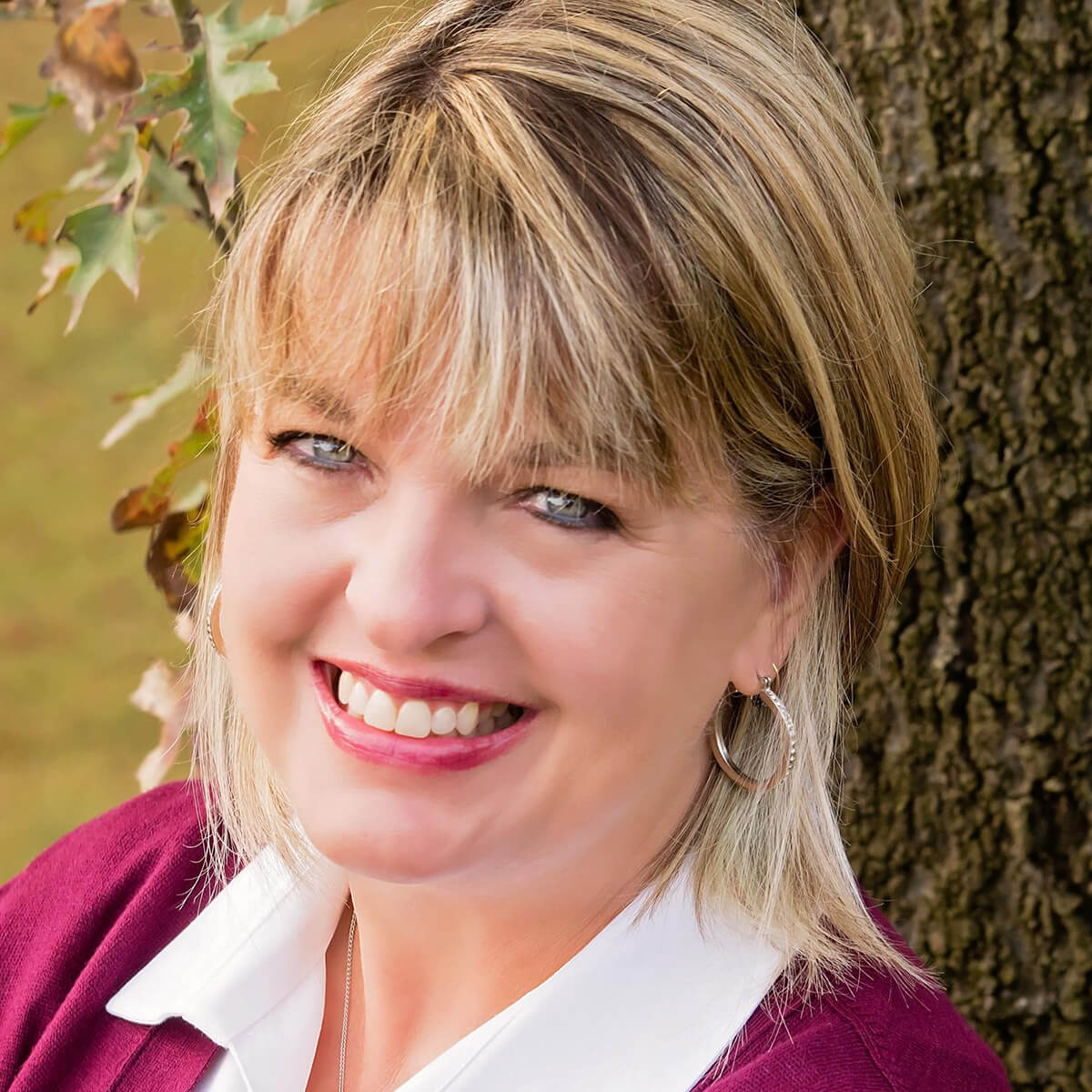 Laura Janszen
TRIBE REALTOR,® AGENT
(512) 947-2546
TREC ID #695040
Skill sets: General residential realty sales, Leasing
Areas serviced: Cedar Park, Leander, Liberty Hill, Round Rock, Hutto
Education and Professional Associations:
• BA in Education
• Licensed Texas Real Estate Agent
• Williamson County Association of REALTORS®
• Austin Board of REALTORS® - MLS

• Texas Association of REALTORS®
• National Association of REALTORS®
MY MOTIVATIONS
Whether it's looking for the right buyer for the property that you are selling, searching for just the right place for you to call home or helping you locate your next investment property, real estate is what motivates me!
I have called Austin home for over 30 years. I moved to Austin in 1987 to attend UT. After completing my degree, I spent more than 20 years as a consultant for clients all over the world - helping my clients define, develop and implement solutions to meet their specific needs. I am a real estate agent and real estate investor.
There are a couple of rules that guide me as I do business:
• Treat everyone fairly. Be honest and ethical. Don't to lie, cheat or steal. If you're good at something, you don't have to.
• The client's experience is critical. If the client isn't satisfied, nothing else really matters, because they won't be a client anymore.
At the end of the day, it's about meeting the needs and exceeding the expectations of my clients. Achieving results is key and critical. I have spent my professional career doing just that and I welcome the opportunity to work with you to help you achieve your dreams!
My Dad says "Today is another day. Isn't that GREAT!"
I'm here to help make your day great! There's a saying: "You can the Girl out of Texas, but you can't take Texas out of the Girl" and it's very true!!!! My roots go back before Texas became a state and I'm very proud of my Texas heritage. I've lived in several other states and even Italy, but nothing compares to the great state of Texas! Welcome!!!
I was born and raised in Houston, Texas and married my junior high sweetheart. We have two college age daughters, plus a fun fur baby, Abbie, who thinks she's the "Queen of Everything!" I enjoy traveling, cooking, reading, and volunteering when not working. I feel blessed to have been able to help my fellow Texans in Corpus Christi, Portland, Rockport, Aransas Pass, Houston, and Port Arthur during the Harvey Relief efforts of Austin Distaster Releif Network (ADRN) and Disaster Response Team of Churches of Christ (DRT). During these efforts, I realized how truly wonderful this state really is!
Since I was a little girl, I've always been interested in the "housing world." I can remember walking through homes being built in my neighborhood, sneaking through while they were in the construction stage, and being in awe of the process. I took classes in college in order to become an interior designer and designed my own floor plans and interior space, which was lots of fun. Even worked at a home builder store with contractors and enjoyed learning more about the business. I eventually went into education and after 20+ years of teaching elementary and middle school, I made a career change to help other people, not just children. I look forward to helping you find your dream home and using my previous skills as a teacher to make the process as easy as possible. I'm here to help! Let's make today a GREAT day!!!
Unusual Fact
Married to my Junior High sweetheart
Inspiration
God and Family
Proudest moment
Getting my Real Estate license!
My Perfect Day
At a beach, or in the mountains, or outside reading a good book
Fave Austin Hang-out
Chuy's / Oasis / Shady Grove
Tribe Realty Is
A group of knowledgable, and more importantly, kind & caring group of people
3 Favorite Things About AUSTIN
"Laura is amazing to work with. Always willing to learn and eager to help."
~Esperanza Ferreyro Tavitas

"Laura is a real estate professional who truly approaches her business with a servant's heart. Not only will Laura help you find and purchase the perfect home she will be your real estate consultant for life!"
~Leslie VanBurkleo.

"Laura Janszen was simply fantastic. We had quite a few requests for finding a place (price, pets, location, etc.) and she was able to find us the perfect place. She had answers to all the questions we had and even some we didn't think of. She made the process of moving as easy as possible. Would HIGHLY recommend working with her."
~Jason Harris

"Laura is an excellent REALTOR who will go to bat and back for you. She is very invested in her clients and wants them to have an easy and painless experience, whether buying, selling, or leasing! She has a great heart and personal conviction to ensure your needs are being met to the fullest. Having been a former educator, she remains vigilant in her work ethic to fully research and inform not only herself, but each of those she works with. I highly recommend Laura. You will not be disappointed!"
~Jason Bouchard

"I would HIGHLY recommend Laura Janszen. She was absolutely fantastic! We had a long list of requests and she helped us find the perfect place very quickly. She answered all our questions and went above and beyond to help us through the process. I cannot thank her enough for all her hard work."
~AJ Greer

"When we began the house hunting process we turned to Laura Janszen. She spent the time to listen carefully to our needs and our desires. Laura provided us with clear information and led us to the perfect home for us! We are purchasing a new construction home which has it's challenges and can be a bit intimidating. Laura has been by our side, every step of the way helping us with answers and great advice. She has made this whole process a joy!! If you are looking for a realtor to find you the perfect home, Laura is the one for you!"
~Ezra Bettis

"Laura Janszen helped my family find the perfect rental home! We weren't the easiest clients to work with because we had a LOT of specific requirements. She is very knowledgeable and always went out of her way to make the process as quick and easy as possible. We will definitely be utilizing her services when it is time to buy in the near future!"
~Savanah Wilkins

"Laura Janszen with Tribe Realty Austin helped us immensely with finding our first home. She provided us with all the information we would need, kept an updated portal of available listings, negotiated with homeowners over our large dogs, and found us the perfect place with great timing. I highly recommend her services to anyone looking for a new place!"
~Miranda King

"We had the pleasure of working with Laura Janszen during our rental search. Laura was extremely attentive and detailed during the whole process – any questions or concerns we had she got answered for us in timely manner, she provided us with multiple showings on short notice and brought our attention to matters we might have otherwise missed. She is flexible, considerate and genuinely cares about her clients. If you have the opportunity to work with Laura, don't pass it up!"
~Danielle Varga

"My sister and I worked closely with Laura Janszen and she was nothing BUT AMAZING! She had quick responses to all of our questions and kept us updated on new houses that went on the market, to rent. The only time we could look at houses was after 5 PM during the week and that was never an issue for Laura. She was happy to drive with us from Manor to Pflugerville to show us houses. Once we picked a house we liked, Laura made sure the process for applying was easy. Laura has continued to show us love by stopping by and giving us gifts! She truly treats her clients like family. I will continue to recommend Laura to all my friends and family who are looking to buy or rent in the near future! thank you LAURA!"
~Ilissa Flores
CONTACT ME TODAY!
Call me at (512) 947-2546 or fill out the form below and I will respond ASAP.