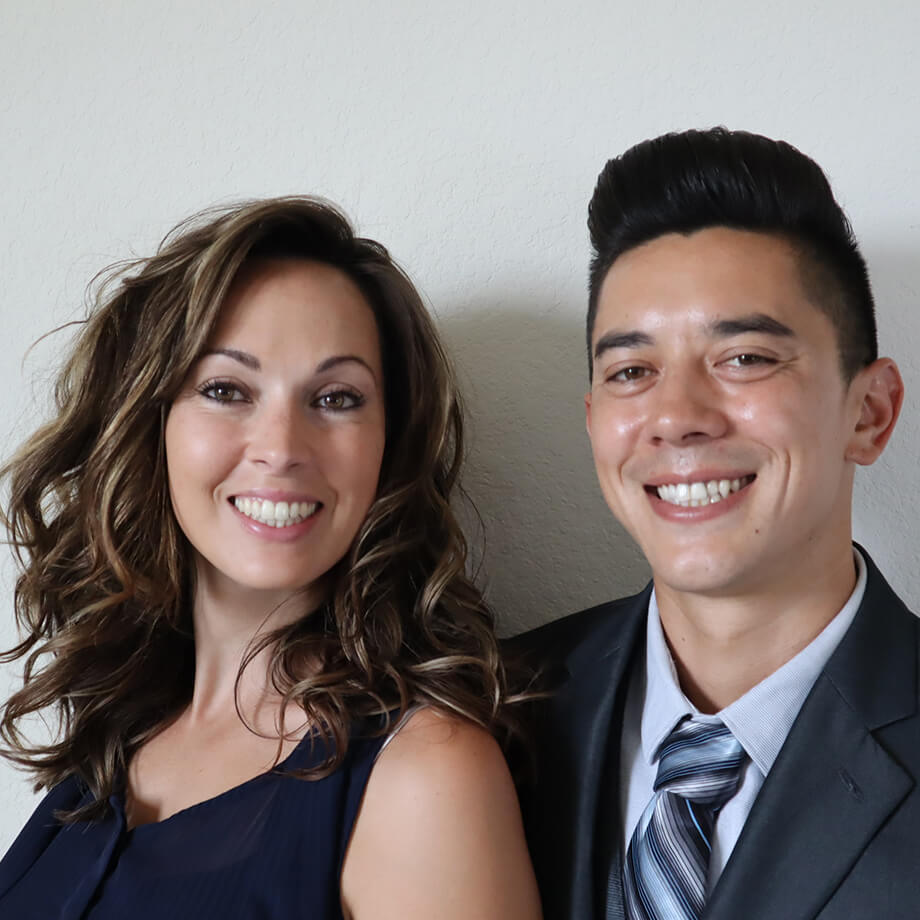 Nguyen Life Matters Group
REALTOR® TEAM
(512) 406-9364
TREC ID #641511
Credentials: Member Austin Board of REALTORS®
Skill sets: First-time homebuyers, custom home construction, general residential sales, corporate relocation
Areas serviced: The Greater Austin Area
Juliana, what's a fun thing you like about Austin?
"Being a very 'outdoors' kind of family, we love the direct access to lakes, parks, bike trails and hiking trails. Nothing is far away to reach."
MEET JULIANA
Greetings! I have served in the real estate industry for going on 7 years. Coming in from out of town? I have managed corporate relocation programs, working with companies such as Sirva, USAA, and Navy Fed, among many others. I've built a strong and knowledgeable career in real estate by working closely with various top-producing Agents. Let me put my experience to work for you. Let's take that first step and talk soon.
Fave Austin Hang-out
Anywhere outdoors with lakes, streams, rivers, trails
First Job
Data entry job when I was 14 years old
Unusual Fact
I love spreadsheets and anything related to finances
Inspiration
My husband and two kids, but also making a positive difference in my community
Biggest Challenge
Getting past my own insecurities
Perfect Day
Being with my husband and children, enjoying the warmth of the sun and the simple parts of life
Favorite Super-hero
My husband. 🙂
Proudest moment
Professionally: Helping a single mom of three kids buy her first home
3 of my Favorite Things
Volunteer at my local hospital and schools.

Helping others understand how to conquer their finances.

Helping others, especially single parents.
A couple Favorite Places
Grabbing breakfast tacos.

The beauty of the outdoors!
MY CLIENTS SAY...
"Onto a new Chapter!! Thank y'all so much! This wouldn't have been possible without you both. We
are incredibly happy and grateful for your help!"
~Dulce Flores & Jesus Saldana

"My family and I are so grateful for Quentin & Juliana Nguyen. Thank you for making this happen for us, you worked so hired and tirelessly to get our dream home. You two have done such an amazing job, you helped me every step of the way. My kids have been so happy this past week, Sophia thinks she's still dreaming. Thank you for everything!"
~Jessica Marie Menchaca
CONTACT ME TODAY!
Call me at 512-406-9364 or fill out the form below and I will respond ASAP.
TESTIMONIALS FOR JOY
Joy was such a breath of fresh air to work with on our house search, and this was not our first time at the rodeo. She was one of a kind, and definitely an Authentic Agent. She was patient throughou t the whole process, always quick to respond to any inquiries, genuine, and honest. She has your back, and works to make sure you are fairly represented from beginning to end. We were not the easiest of families to work with, we had a couple of ups and downs with our decisions, but Joy was always understanding and there with a smile as we took her on a roller coaster ride to find just the right home for our family. To Joy, you are not just another paycheck, rather a friend looking for just the right place to call home. Thank you Joy for helping us find the perfect place for our family!!!! We LOVE our home, our neighborhood, and the boys are very happy at their new school. If you are looking for a true partner in your house hunt, look no further than Joy Allen, a truly Authentic Agent partner.
—Franchesca Romer

Working with Joy was the BEST experience I've had with a realtor, period. I could go down the list of the ways that she was great (friendly, thorough, responsive, always looking out for what we want ed, etc), but what really put her over-the-top for us, was how she was able to help us by providing thoughtful guidance, backed by data and information (as opposed to just "telling us how it is"). Any time she felt that we were going down the wrong path, she helped us to see the bigger picture, and provided great data and information to help us make the best decision, without ever making us feel condescended to. I would recommend Joy to anyone.
—Cody Rees

Joy made our first home-buying experience a smooth success. My wife and I had so many questions and concerns. Joy helped guide us past all the land mines and trivialities and got us focused on what made the most sense for us. Her patience, honesty, and expertise were key to our experience.

—Seth & Tamela Orell

Joy was such an amazing asset to our family while searching for and ultimately buying our home. She is incredibly knowledgeable about Austin and the surrounding areas. She listened to our needs and worked to show us homes that fit those needs all while staying in constant contact with us. We felt so well taken care of, we can't recommend her enough!!

—Annie Kisselberg

Working with Joy was completely satisfying and rewarding! Joy helped my husband and I research and understand the land buying process where ultimately we did not purchase the land due to issues with the property itself that were vetted from the information and resources Joy provided to us. If Joy had not provided the level of research, information, and resources to us that she did, we would have made a purchase that caused us more headache then happiness! We are definitely grateful to Joy for her insight and dedication, we are still in the market for buying where Joy will be our authentic agent!

—Dorothy Paredes